Leave This Site Safely
You can quickly leave this website by selecting the "X" on the right side of the screen or by pressing the Escape key.

To browse this site safely, be sure to regularly clear your browser history.
January is National Human Trafficking
Prevention Month
---
Human trafficking is an abhorrent abuse of power • All survivors deserve protection, dignity, and empowerment • Justice and services should meet victims where they are • Everyone is worthy of a life without fear of trafficking
#EndHumanTrafficking
Pathway to Learning
---
---
Session 1: Intersectionality and the Importance of a Multidisciplinary Approach | January 26, 2023, 11:00a.m. - 12 Noon, ET
Session 2: Complexity in Identification and Victim Disclosure | February 2, 2023, 11:00a.m. - 12 Noon, ET
Session 3: Trauma-Informed Screening, Interviewing, Survivor Support, and Collaboration | February 9, 2023, 11:00a.m. - 12 Noon, ET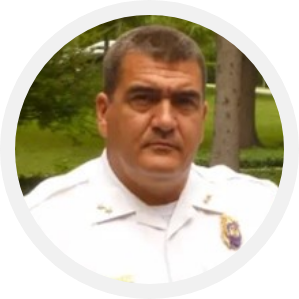 David Ryan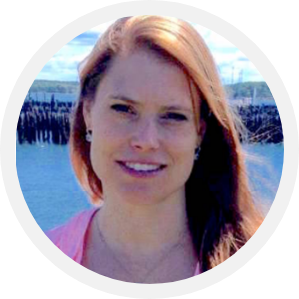 Courtney Albert
During these sessions, your virtual trainers—Chief David Ryan (retired) and licensed mental health counselor Courtney W. Albert, LMHC, M.Ed., MA—will share their collective expertise, longstanding dedication, and first-hand knowledge to:
1. Define human trafficking and intimate partner violence and inform how these crimes can intersect and overlap.
2. Dispel myths and identify common indicators/red flags.
3. Introduce trauma, psychological coercion, and other elements that impact victims and the complexity of victim identification, interviewing, and recovery.
4. Discuss the role of law enforcement in human trafficking cases, including collaborating with agencies and service providers for the best chance of sucess in investigations, prosecution, and service provision.
5. Review investigative challenges in human trafficking cases, including collaboration, trauma-informed victim interviews, and language access accommodations.
From Our Leadership
A Proclamation on National Human Trafficking Prevention Month, 2023
See Resource
U.S. Department of Justice Department Commemorates National Human Trafficking Prevention Month
See Resource
The Office on Violence Against Women shares new opportunities, messages of hope, and updates covering human trafficking prevention
See Resource
Check out additional resources
---